Committed to Your Recovery
Blood Clot Misdiagnosis Lawyers in Pittsburgh
Comprehensive Representation for Medical Malpractice Cases
The consequences can be devastating when a medical professional fails to diagnose or misdiagnoses a patient's blood clot. Blood clots are serious issues requiring immediate attention and treatment to prevent long-term damage or death.
If you or someone you love has been injured due to a misdiagnosis of blood clots, it is in your best interest to seek legal counsel from an experienced medical malpractice lawyer who understands the complexities of these cases. At Friday & Cox, LLC, we have decades of combined experience representing clients in cases involving blood clot misdiagnosis and medical negligence. Our blood clot misdiagnosis attorneys in Pittsburgh are ready to fight for your rights and seek to hold those responsible for your suffering accountable for their actions.
Call us at (412) 900-8250 today to set up a free consultation.
Nationally Recognized Firm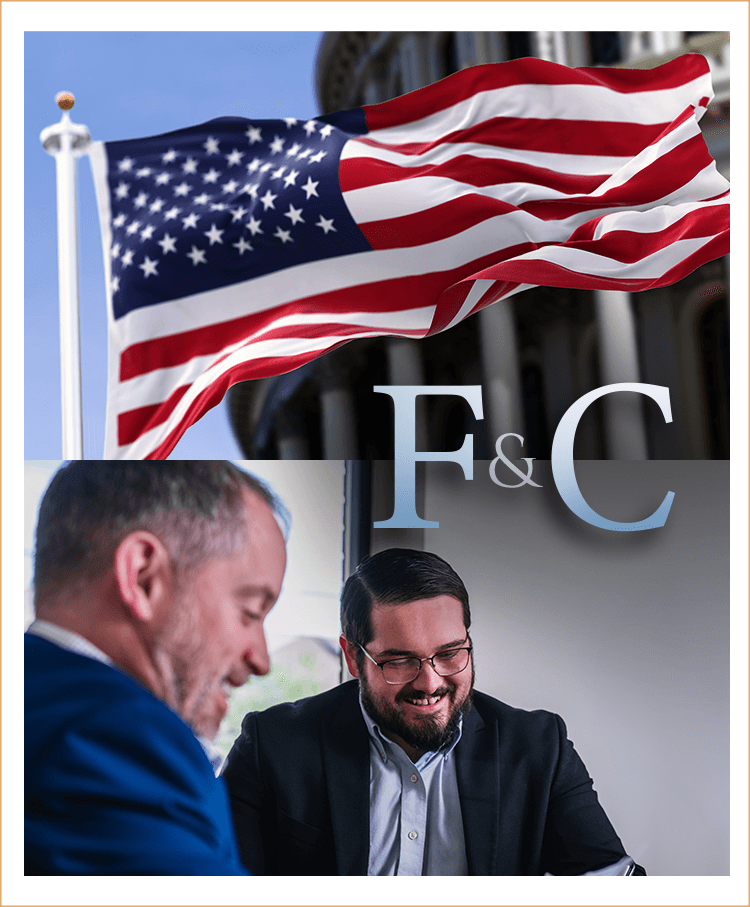 Blood clotting is an intricate process that ensures our bodies can rapidly stop blood loss when injured. It begins with platelets, which are small cellular components of the bloodstream, sticking together and forming a coagulated mass at the injury site. This plug helps stem bleeding by blocking any potential exit points for further escape from within the damaged section of the vessel wall.
There are two types of blood clots:
Arterial Clots: An arterial blood clot is a hazardous and potentially life-threatening medical condition that occurs when a blood clot forms in one of the body's major arteries, blocking the flow of oxygen-rich blood to vital organs and tissues. This can cause chronic or acute pain, localized swelling, reduced mobility in the affected area, tingling sensations, and other unpleasant symptoms. Failure to treat an arterial blood clot can result in severe damage to vital organs and tissues, brain damage due to lack of oxygen, loss of limb function, heart attack or stroke due to restricted circulation, and even death in severe cases.
Venous Clots: A venous blood clot, otherwise known as thrombosis, is a condition that occurs when a clot forms in one of a person's veins. This clot can stop the flow of blood and cause swelling and pain. When left untreated, it can lead to other medical complications such as deep vein thrombosis (DVT), pulmonary embolism (PE), or stroke. Venous clots typically form in the legs or arms due to an interruption in blood flow. They are usually caused by poor circulation, damage to the veins, genetics, or certain medical conditions.
Blood clots are crucial to the body's natural defense mechanisms; however, medical complications may arise when they form abnormally or without an injury. For example, deep vein thrombosis (DVT) is caused by blood clot formation in deep veins of the legs and can cause swelling and pain, while pulmonary embolism (PE), which occurs when an artery in the lungs becomes blocked with a clot, can lead to shortness of breath. In extreme cases, these health issues could have profound effects, such as stroke, heart attack, or death, if not treated properly.
How Blood Clots Are Misdiagnosed
Some people are perplexed that such a significant medical condition can go undetected or get misdiagnosed. The truth is that a blood clot misdiagnosis can happen for several reasons.
The most common reasons that blood clots get misdiagnosed include the following:
Non-Specific Symptoms: Blood clots can be a silent but dangerous threat, as they may not always present with severe symptoms that draw attention to themselves. Swelling, pain, redness, and warmth are common signs of blood clotting; however, these symptoms could also indicate an underlying injury or infection, making it difficult to pinpoint as a blood clot immediately.
Lack of Awareness: Despite their vital role in healthcare, many professionals remain unaware of the risk factors and warning signs associated with blood clots. With no history to suggest such issues, medical professionals may overlook or deemphasize blood clots' impact on a patient's health.
Limited Diagnostic Tests: While ultrasounds, CT scans, and blood tests are available in many healthcare settings, these diagnostic tools may not always be accessible to those whose conditions warrant additional testing.
Over-Reliance on D-Dimer Test: The D-dimer test is an essential tool that can help to detect the presence of blood clots; however, it has its limitations. This procedure measures a chemical in the bloodstream called D-dimer, which is released when a clot breaks down. While this method generally provides accurate results, there are certain scenarios where false readings may occur, such as during pregnancy or if the individual suffers from infection or cancer.
Underestimation of Risk: Blood clots may seem rare, but the truth is that anyone can develop them. While some risk factors are much more known, such as obesity and smoking, many other circumstances raise someone's odds of getting blood clots. Despite this, healthcare professionals might not always consider how susceptible young adults are to blood clots.
Can Blood Clots Go Away Without Treatment?
Blood clots may or may not go away independently, depending on the type of clot and the underlying cause. For example, venous blood clots, which form in the veins, often occur due to a lack of movement, such as when someone is sitting for long periods. These clots can go away on their own; however, medical intervention may be required if the clot persists for an extended period or is a deep vein thrombosis (DVT) in more prominent veins.
On the other hand, arterial clots are more likely to require medical attention even if they go away on their own. Arterial clots, which form in the arteries, can cause severe damage to organs such as the lungs or brain if left untreated. In some cases, these types of clots can be life-threatening.
How Friday & Cox, LLC Can Help
When you trust a doctor with your health, you deserve competent treatment. When a misdiagnosis affects your health, we are here to help.
We will work closely with you and a team of investigators to gather evidence and build a case. Along the way, we can offer guidance and support, leading you through the complicated legal process. We can seek to maximize any compensation that you are entitled to, settling if possible. Our lawyers will take your lawsuit to court if we cannot settle with the defendant.
Our blood clot misdiagnosis lawyers in Pittsburgh are here to help you through this difficult time. Our team has 100+ years of combined experienced that we will apply to your case. You don't have to go through this painful process alone—let us help you.
To schedule a free consultation, call us at (412) 900-8250 or contact us online today.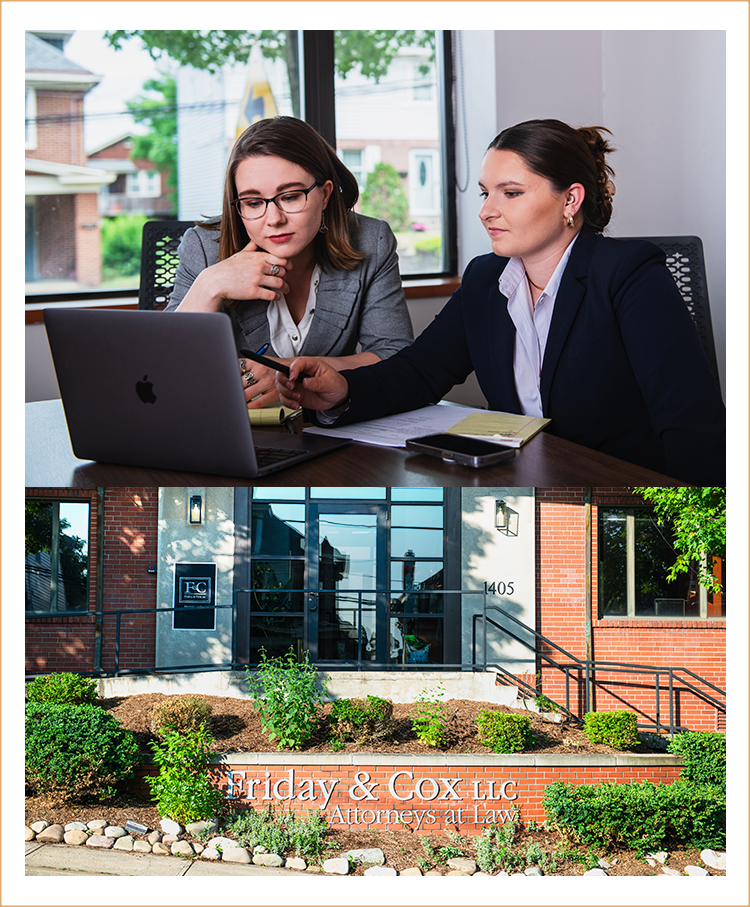 Hear from Satisfied Clients
"If you are serious about hiring a lawyer for personal injury call here first."
- Former Client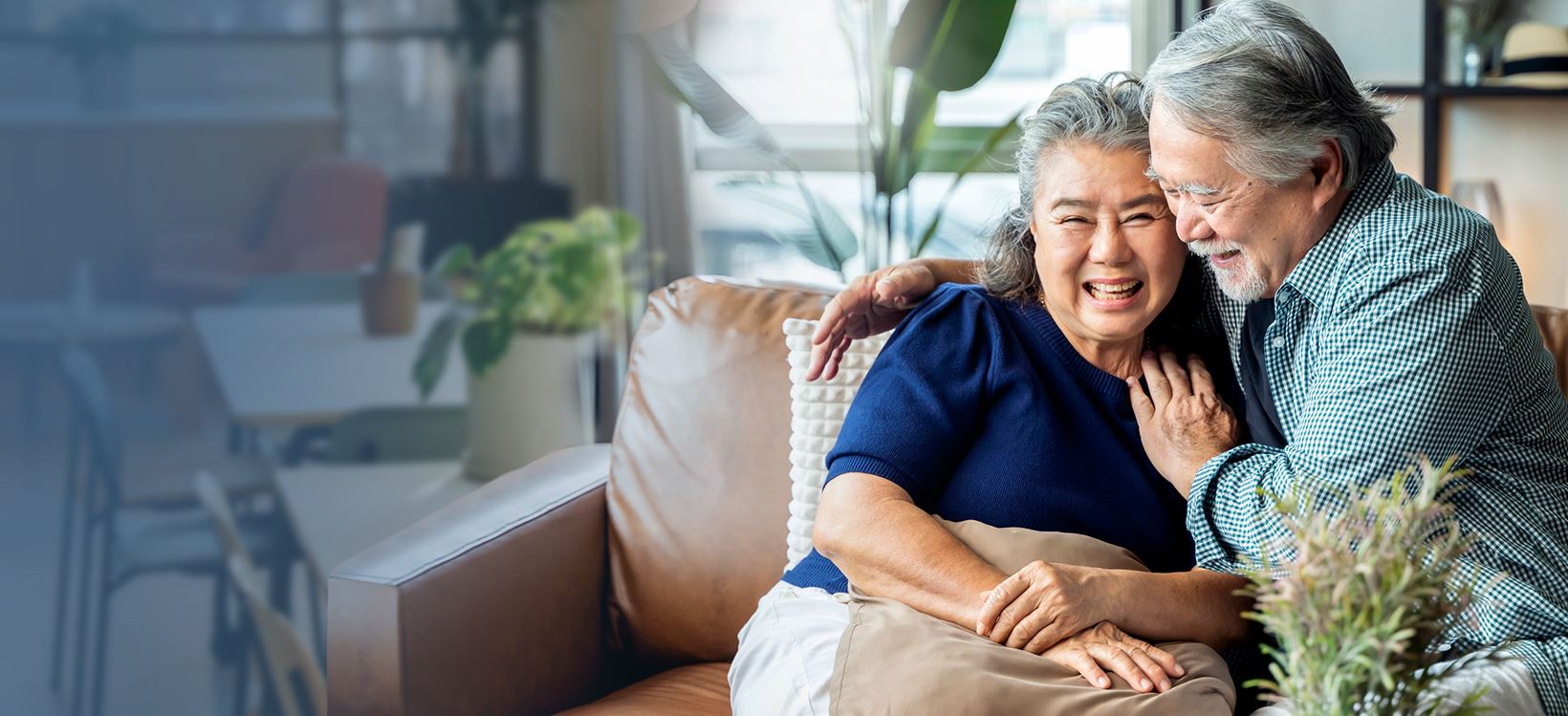 Contact Friday & Cox Today
Committed To Helping Our Clients Recover
Unparalleled Client Service

Your inquiries are returned 24 hours a day, 7 days a week. Call for a free case evaluation at (412) 900-8250.

Excellent Track Record.

We bring more than 100 years of combined experience and results to helping injured people obtain the compensation they need to rebuild their lives.

We Are Willing To Go All The Way.

Our lawyers are trial tested and our firm has won many verdicts and countless settlements.