Committed to Your Recovery
Pittsburgh Industrial Injury Lawyers
Working Hard for Western Pennsylvania's LaborersIf you or a loved one has been injured in an industrial accident, you know how devastating and life-altering the experience can be. You may feel overwhelmed with medical bills, lost wages due to your injury, and the physical and emotional pain of experiencing a traumatic event.
At Friday & Cox, LLC, we understand what you are going through and are here to help. We have decades of experience handling workers' compensation claims for industrial accidents, so you can rest assured that your case is in the hands of experienced professionals who have seen it all before. Our Pittsburgh industrial injury attorneys will endeavor to win you the compensation you deserve for your injuries, allowing you to focus on getting better without worrying about financial hardship caused by someone else's negligence. Contact us today for more information about how we can help with your claim!
Give us a call at (412) 900-8250 to schedule a free case evaluation.
Compensation for Pennsylvania's Injured Industrial Workers
Industrial accidents are typically defined as those that occur while an employee performs activities related to the job or workplace. Injuries due to hazardous conditions or equipment in the workplace also qualify as industrial accidents; however, workers who sustain injuries due to personal negligence or misconduct are not eligible for workers' compensation benefits.
When an industrial accident occurs in Pennsylvania, workers are entitled to receive wage replacement at two-thirds of their average weekly wage up to a maximum amount determined by the state's workers' compensation board. Workers can also receive coverage for reasonable medical expenses incurred due to the injury or illness caused by the accident, including hospital visits and prescription medications. In some cases, death benefits may be available if a worker dies due to an industrial accident in Pennsylvania.
In addition to wages and medical coverage, workers who experience industrial accidents in Pennsylvania may also be eligible for additional benefits such as vocational rehabilitation services and permanent impairment awards. Vocational rehabilitation services help injured workers develop skills necessary for returning to work after a workplace injury or illness, while permanent impairment awards provide financial aid when a worker has suffered long-term disability due to an industrial accident.
Nationally Recognized Firm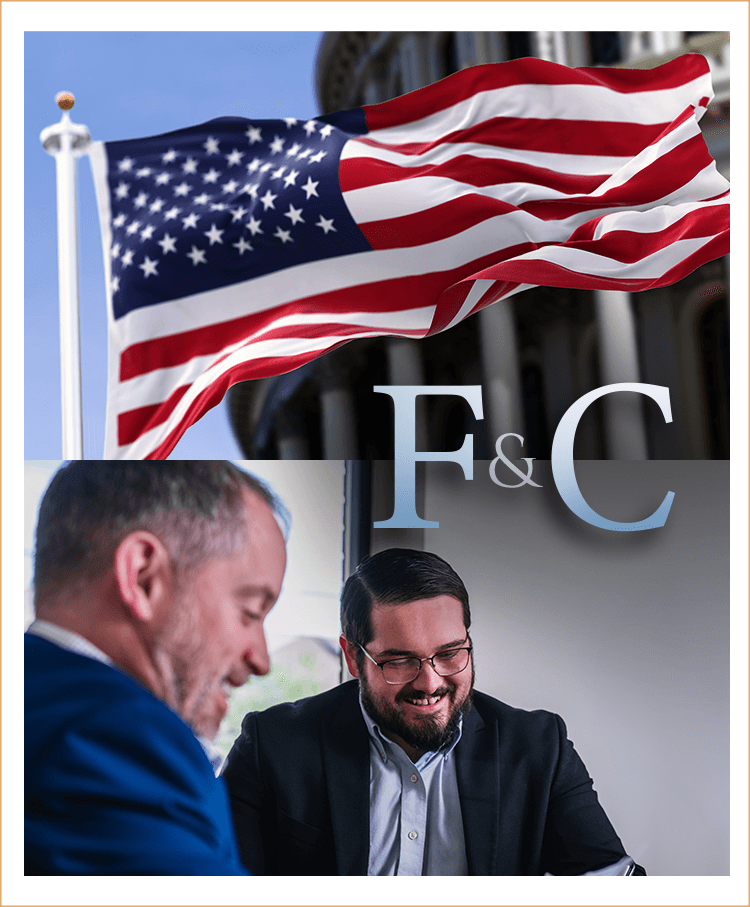 Common Industrial Injuries
Pennsylvania is home to an impressive range of businesses and industries. While this is generally a good thing, an unfortunate side effect of hosting so many different industries is the potential for various workplace injuries. From manufacturing to energy production, industrial workers are often exposed to environments with hazards and, unfortunately, they do not always walk away from their jobs unscathed. Because of this, our attorneys at Friday & Cox, LLC make sure that we are deeply familiar with the legal process surrounding a wide range of possible industrial injuries.
Some of the more common industrial injuries that we see include:
Musculoskeletal Injuries: Musculoskeletal injuries are caused by damage to the muscles, tendons, bones, nerves, and ligaments of the body. These injuries can be caused by many factors, such as repetitive motion, overexertion, falls, and industrial machinery accidents. Sprains, strains, dislocations, fractures, and nerve damage are common musculoskeletal injuries.
Broken Bones: Broken bones are common industrial injuries that typically derive from physical situations. Slips and falls, industrial machinery accidents, and overexertion can all lead to broken bones.
Burns: Chemical, thermal, electrical, and even radiation burns can be incurred depending on the industry in which you work. Working with heat, electricity, volatile chemicals, or radiation puts you at risk of getting burned if your workplace has improper safety protocols and procedures in place.
Cuts and Lacerations: These can range from simple cuts that require a few stitches to deeply traumatic wounds. Compensation is awarded based on the severity of the cut or laceration and the length of time needed to recover fully.
Hearing Loss: Depending on the industry in which you work, you may experience a gradual or sudden loss of hearing. Working in loud environments without safety gear, being near an explosion, and exposure to certain chemicals could all lead to hearing loss.
Vision Loss: Vision loss can also be sudden or gradual. Examples of situations that could lead to vision loss include exposure to intense light—such as from lasers or welding—industrial machinery accidents, and exposure to chemicals.
Spinal Cord Injuries: Spinal Cord injuries are severe and could either put you out of work for a long time or lead to paralysis. Similar to broken bones, these injuries come from highly physical situations, such as slips and falls, overexertion, industrial machinery accidents, vehicle collisions, and more.
This is by no means an exhaustive list of the industrial injuries a worker can suffer. If you have sustained an injury that is not listed above, you may qualify for compensation. A reliable way to determine your eligibility for compensation would be to set up a case evaluation with our team. We will meticulously go through the case details, communicate your options to you, and then handle the rest of the legal process. After all, we do not want to add stress to your life during this painful and troubling time.
Friday & Cox, LLC Is Here to Help
At Friday & Cox, LLC, we offer compassionate, supportive, and effective legal representation designed to maximize any potential compensation you may be entitled to. We work closely with medical professionals, witnesses, and investigators to build a rock-solid case for your claim. Our team will handle all legal work, including any necessary correspondence with insurers and medical professionals, legal documents, and more. With our century of combined experience, resources, and legal strategies, you can be sure that you are working with a team that cares.
Call Friday & Cox, LLC at (412) 900-8250, or contact us online to schedule your free case evaluation.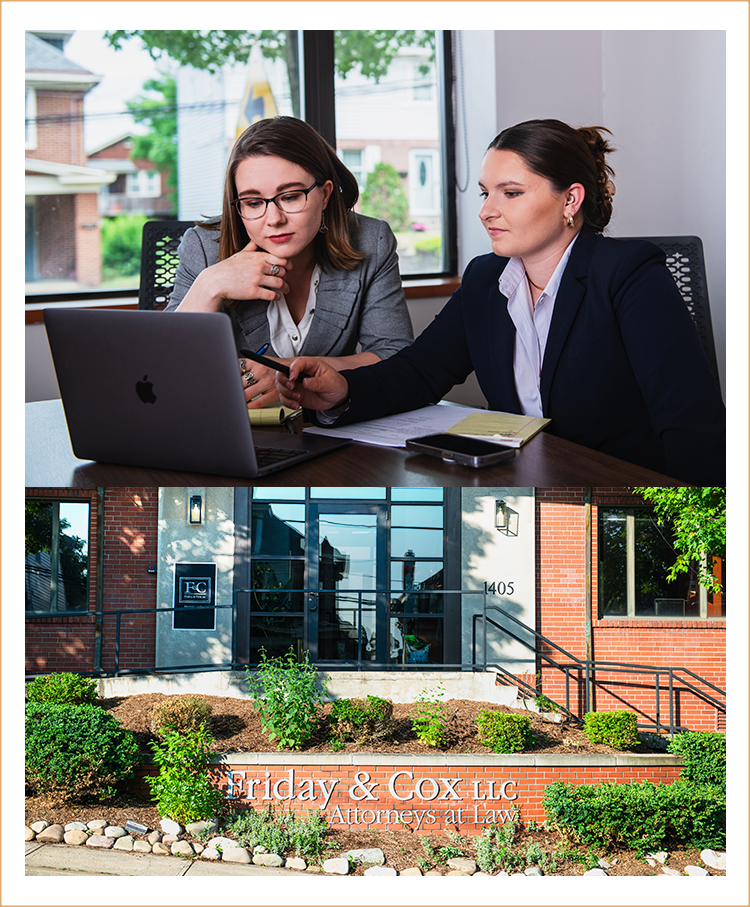 Hear from Satisfied Clients
"If you are serious about hiring a lawyer for personal injury call here first."
- Former Client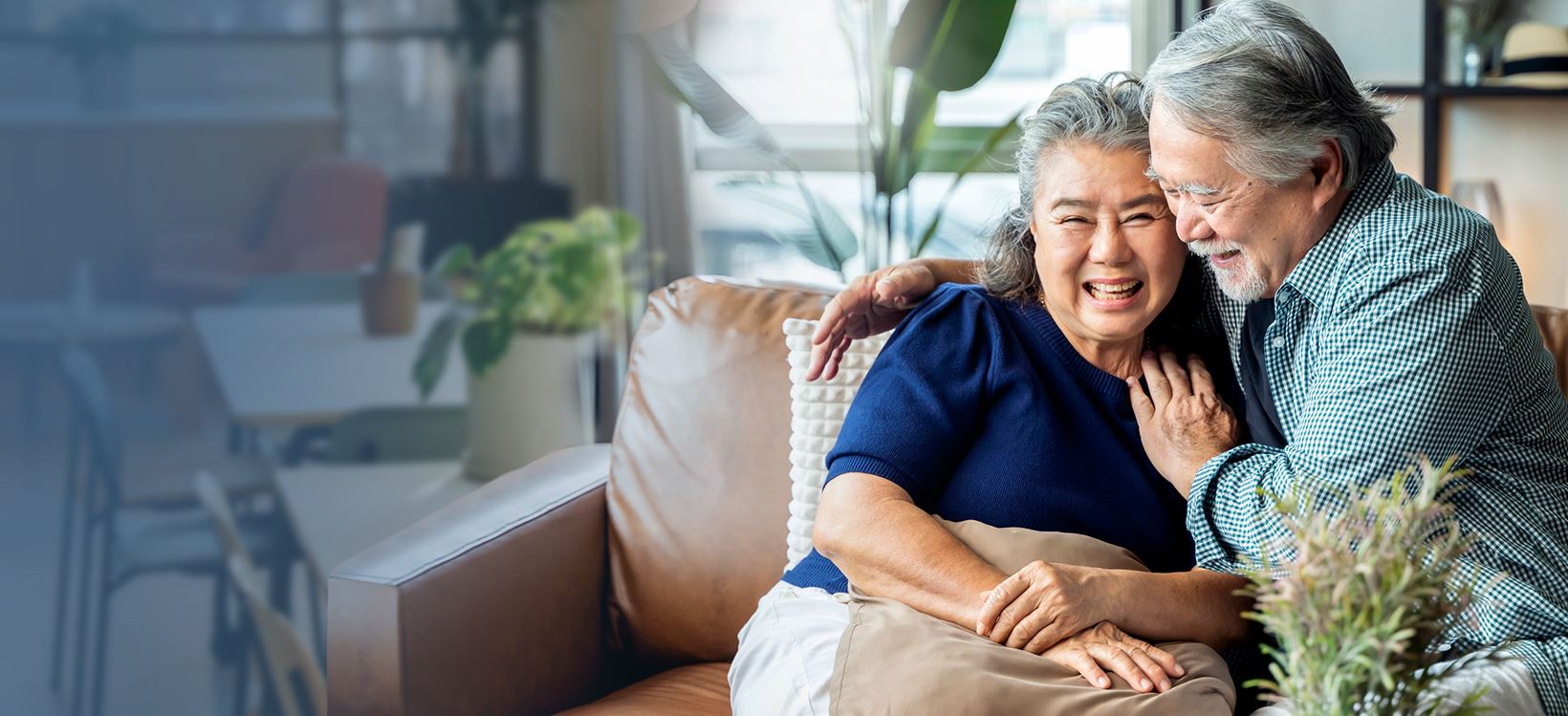 Contact Friday & Cox Today
Committed To Helping Our Clients Recover
Unparalleled Client Service

Your inquiries are returned 24 hours a day, 7 days a week. Call for a free case evaluation at (412) 900-8250.

Excellent Track Record.

We bring more than 100 years of combined experience and results to helping injured people obtain the compensation they need to rebuild their lives.

We Are Willing To Go All The Way.

Our lawyers are trial tested and our firm has won many verdicts and countless settlements.