Committed to Your Recovery
Pittsburgh Brain Injury Lawyers
Providing Compassionate & Committed Legal Representation
A brain injury can be devastating for the victim and their family. While many injuries can be cured or treated, a brain injury can change how a person senses, communicates, and interacts with the world and the people around them.
At Friday & Cox, LLC, we understand brain injuries' life-altering impact on victims and their loved ones. We carefully prepare cases, utilizing all available evidence and expert testimony, and are prepared to go to trial when necessary while compassionately guiding our clients through the legal process.
We are dedicated to helping people that have suffered a brain injury and their families obtain justice and compensation for:
Disability costs
Emotional distress damages
Long-term care expenses
Lost wages
Medical bills
Pain and suffering
Our Pittsburgh brain injury lawyers fight aggressively on behalf of our clients and seek to maximize their recoveries so that they can move forward with their lives.
Our team is ready to fight you. To schedule a free consultation, call us at (412) 900-8250 as soon as possible.
Nationally Recognized Firm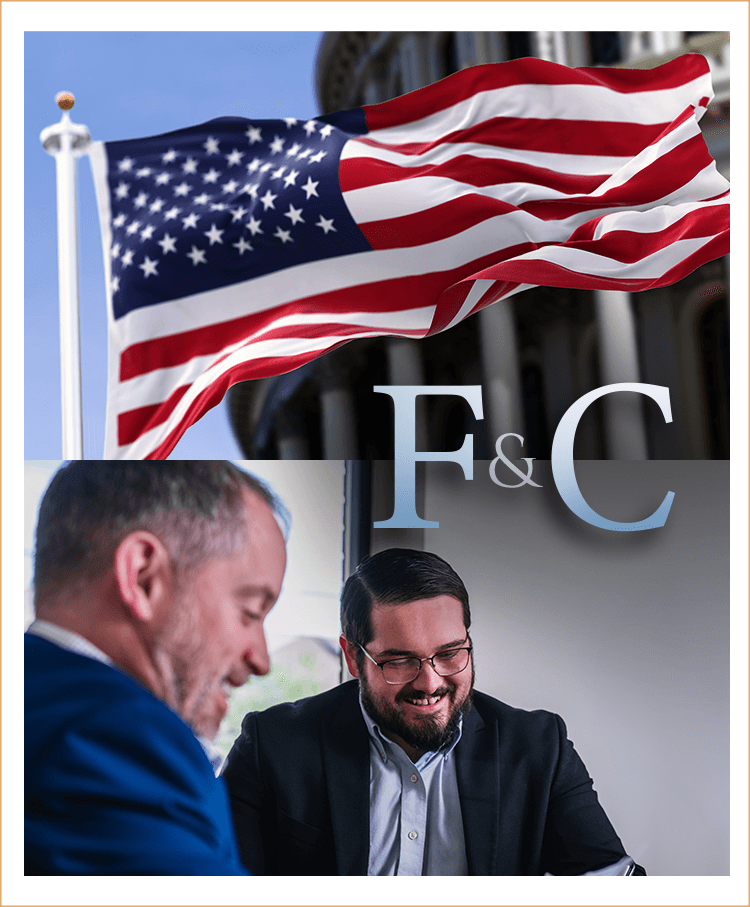 What Constitutes a Brain Injury?
A brain injury is generally defined as any brain trauma that disrupts brain functioning and can be caused by various events, such as a fall or an automobile accident.
Depending on the nature of the case, a brain injury will be classified as either a closed brain injury or a penetrating brain injury. Closed-brain injury occurs when the brain is injured by blunt force trauma, such as a blow to the head or a fall. It is typically the result of a motor vehicle collision, a sports-related accident, or any other forceful impact. The brain can be damaged as it moves within the skull and collides with its interior walls. Closed brain injury can cause long-term impairment to brain functioning if not correctly treated.
Some of the more common closed-brain injuries are:
Concussions: A concussion is a type of traumatic brain injury (TBI) caused by a sudden impact or jolt to the head or body that disrupts normal brain function.
Contusions: A contusion is a type of injury caused by blunt force trauma, resulting in bruising and localized internal bleeding beneath the skin without an open wound.
Coup-Contrecoup Injury: A Coup-contrecoup injury is a type of traumatic brain injury that occurs when an external force causes the brain to collide against the inside of the skull. It is a condition in which two separate areas of the brain are damaged due to the same injury. Usually, this involves the area of impact (coup) and its opposite side (contrecoup).
Diffuse Axonal Injury: A diffuse axonal injury (DAI) is a traumatic brain injury caused by the violent shaking or rotational movement of the head. It typically occurs when a person experiences an external force, such as a car crash, fall, or physical assault. The power of the impact causes rapid acceleration and deceleration of the head, causing extensive damage to the brain tissue.
Penetrating brain injury occurs when an object penetrates the brain, such as a bullet or shrapnel from an explosion. In these cases, brain tissue is typically damaged beyond repair and can cause extensive brain damage or death.
Common penetrating brain injuries include:
Gunshot Wounds: A gunshot wound is a penetrating brain injury caused by a bullet fired from a gun penetrating the brain. These wounds are often fatal.
Stab Wounds: A stab wound penetrating brain injury is when a sharp object pierces the skull and enters the brain, causing damage.
Fragment Wounds: A fragment wound penetrating brain injury is when something sharp, like a piece of metal, goes into the brain. It can cause severe damage to the brain.
How Brain Injuries Are Caused
In the United States, car accidents are the leading cause of brain injuries that result in hospitalization. The most common reasons for cases that lead to death are violence and assault.
Some other common causes of brain injury include:
Being hit with an object
Falls
Hypoxia
Infection
Sports-related injuries
Strokes
Tumors that go undiagnosed or untreated
It is crucial to call us as soon as possible so that we can get started on your case. We evaluate all available evidence and examine whether your or your loved one's injury is the result of another party's negligence, violence, or malpractice.
Symptoms of a Brain Injury
Brain injuries can manifest in many ways, depending on the type and severity of the injury.
Some common symptoms of a brain injury include:
Physical Symptoms: Headache, nausea, vomiting, dizziness, fatigue, sleep disturbances, changes in vision or hearing, changes in coordination or balance, and seizures
Cognitive Symptoms: Confusion, memory problems, difficulty concentrating, difficulty with speech, disorientation, and attention deficits
Emotional Symptoms: Anxiety, depression, irritability, mood swings, personality changes, impulsiveness, and aggression
Sensory Symptoms: Sensitivity to light, noise, or touch, as well as tinnitus, vertigo, numbness, or tingling in the limbs.
People should seek medical attention immediately if they experience any of these symptoms. Pennsylvania allows people to file a personal injury lawsuit for two years following an injury, so we encourage you to act quickly, as the more time passes, the harder it can be to prove your case.
How the Brain Injury Lawyers at Friday & Cox, LLC Can Help
Our team is highly experienced in personal injury cases, including brain injury cases. Our team provides compassionate guidance on approaching your lawsuit, taking care of all the complicated parts so that you can focus on healing or helping your loved one recover. We can thoroughly investigate your case, taking note of any medical expenses. We also often consult with experts in the field to put together powerful, evidence-based claims.
If necessary, we will take your case to trial. We are ready to do whatever we can to try and maximize compensation, allowing you to recover for your medical expenses, lost wages, pain and suffering, and other damages. Feel free to give us a call for more information.
Contact Us Today
We understand that this is a difficult time for you and your family. Our Pittsburgh brain injury lawyers are here to support you and let you know you are not alone in this fight. Our team is compassionate, patient, and intent on fighting for the justice you deserve after your brain injury. With over 100 years of experience between our attorneys, you can trust that your case is in good hands.
Our team at Friday & Cox, LLC is here to help. Call us at (412) 900-8250 or contact us online to schedule a free consultation today.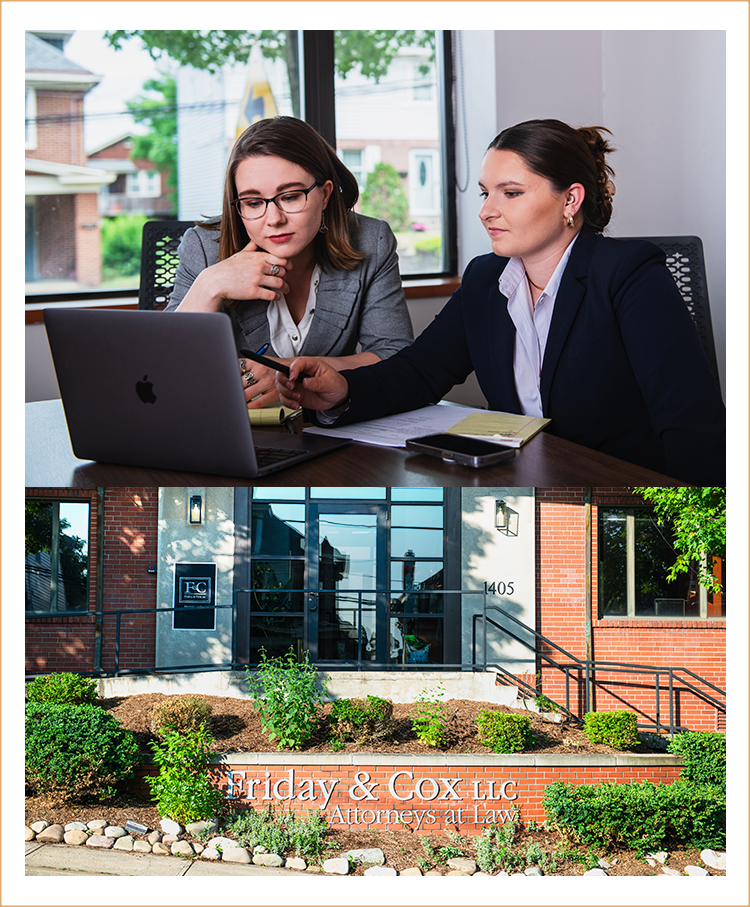 Hear from Satisfied Clients
"If you are serious about hiring a lawyer for personal injury call here first."
- Former Client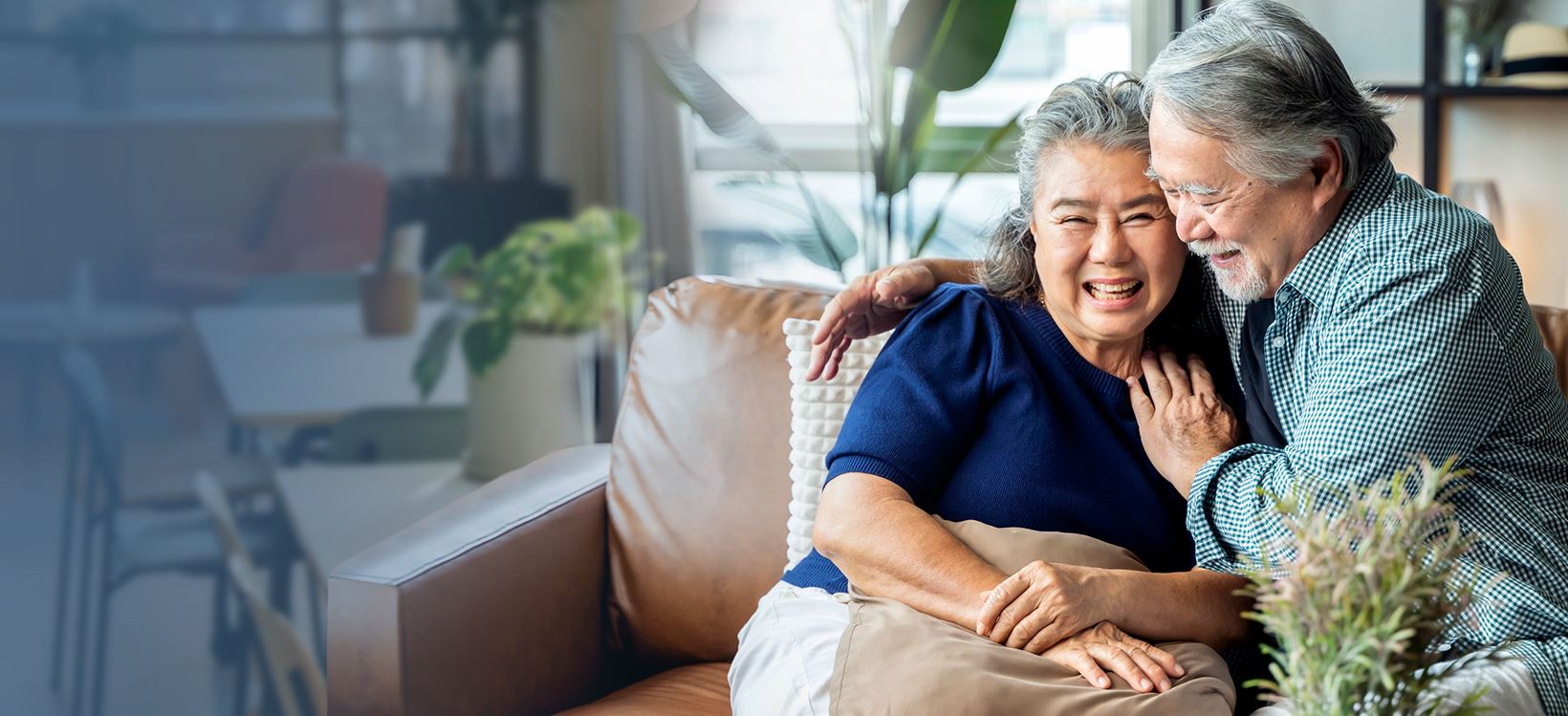 Contact Friday & Cox Today
Committed To Helping Our Clients Recover
Unparalleled Client Service

Your inquiries are returned 24 hours a day, 7 days a week. Call for a free case evaluation at (412) 900-8250.

Excellent Track Record.

We bring more than 100 years of combined experience and results to helping injured people obtain the compensation they need to rebuild their lives.

We Are Willing To Go All The Way.

Our lawyers are trial tested and our firm has won many verdicts and countless settlements.